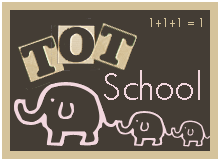 This week we started with the Letter R (we do 2 weeks of focusing on a letter because we only do REALLY planned activities on Tuesday and Thursday). I think Scarlett (who just turned 3) needs lots of unscheduled, unpredictable PLAY time because that is what a child should be doing at this age- lots of PLAYING! :)
We also talked about the Olympics this week and the color RED! :)
Working on copying the capital Letter R
Making RAINBOWS (Letter R and color RED) with coffee filters, droppers, and food coloring!
SOOO PRETTY! :) She had LOTS of fun doing this- I think she would have done it ALL day!
THURSDAY PRESCHOOL PLAYDATE: They made people with shapes, rectangles, circles, triangles, squares, etc. VERY COOL!
They did lots of fun little indoor "Olympic Activities" and then made the cutest #1 Ribbons with sticky foam paper - Scarlett LOVED this and wore the ribbon all day!
More Letter R tracing practice and R is for RAINBOWS!
Letter R word search on dlk-teach.com-- she colored the letter R's that she found!
I have to admit this week looks very scarce... we did LOTS of random unscheduled activities and not so many pictures were taken. Not to mention my girls were a little under the weather with colds and some sinus allergy stuff. So... I know it looks like we were slackers! LOL
I have more letter R for this coming week and lots of cool ideas for my Thursday Preschool Playdate- so stay tuned!
xoxox,